Online Quotes
Phone: 501-624-8888
Fax: 501-624-8893
Toll Free: 1-800-558-2242
Email Us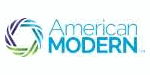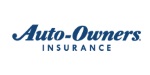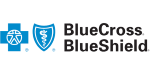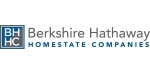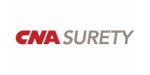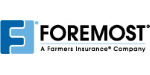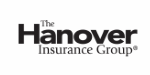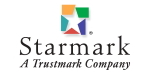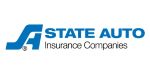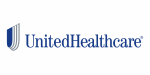 ABI Insurance Agency Blog
Most everyone has heard of an umbrella, the thing that keeps you dry and covers you in a rainstorm. You have also most likely heard the same term mentioned concerning insurance protection for your home and auto or business. Like the one that keeps you dry on a rainy day, the insurance umbrella protects what is underneath it. It is usually the best buy in insurance for the protection it gives versus the premium paid.

Umbrellas are sold in one million dollar bands and in most cases are less expensive per million dollar layer purchased. In personal lines (home, auto, boat, atv's, RV's) this one million, or the selected limit, gives the extra protection above and beyond the underlying limits offered on each of these items you may own. In business, it usually goes over the general liability, business auto and workers compensation employer liability. In some cases the umbrella may also drop down and cover an uncovered loss that might not otherwise be covered with a self insured retention or deductible applying.

The price you pay for an umbrella is based on the underlying factors that exist in personal insurance. If you have just auto and homeowners liability, it is very reasonable and often less than $200 per year for an extra one million in coverage. If you have a lot of toy's like watercraft's, atv's and RV's the price goes up with each exposure, but it is still in most cases a real bargain for the protection it gives. It gives you that extra peace of mind of knowing that you have done your best on protecting your hard earned assets.

Unlike property insurance in which you can get a some what accurate amount of what limit to carry, the amount of liability you need is a big unknown. What amount you should carry is really the most you can afford. In liability claims, the amount is often determined by a group of people you have never met that decide what amount to award the injured party. Awards in excess of a million dollars, while not an everyday occurrence, are paid out more often than one would think. Jury awards are certainly increasing and after an accident occurs it is to late to go out and purchase that extra coverage.

Just like in a rainstorm, when faced with a lawsuit it can be very comforting to know you have an umbrella to protect you. Don't wait to be caught out with out this added protection for your family's assets or business's protection.
Identity Fraud
Apr 25, 2012
Identity fraud is something we constantly hear about and in today's society is a real concern. All it takes is someone getting your personal information to turn your whole world upside down. One usually would not have to look very far to find someone they know who has been a victim of some sort of identity fraud.

So what happens if you find yourself the victim of identity theft or fraud? After you have contacted all the authorities and credit bureaus, who is going to help with the expenses that start to pile up?

Expenses one could usually expect are:
*Cost for notarizing affidavits or attesting to fraud required by some financial institutions or similar credit granters,
*Cost for certified mail to necessary law enforcement and credit agencies,
*Lost income from having to take off work to deal with necessary authorities and credit agencies,
*Attorney fees to defend law suits, remove criminal or civil judgment in connection to identity fraud and challenge accuracy in a consumer credit report,
*Loan application fees for re-applying for loans which you are turned down for due to incorrect credit information,
*Charges for long distance telephone calls to merchants, law enforcement and credit agencies.

Fortunately, if you have the right agent and home owners insurance carrier you may have help to cover those expenses listed above. Some insurance companies have added an endorsement for personal identity fraud to their policy form. One example is, a company that ABI Insurance writes insurance through, State Auto Insurance Company that will pay up to $15,000 for expenses incurred as the direct result of identity fraud, including limited loss of income and legal fees.

While the policy is, in most cases, limited to expenses incurred, it is nice to know when facing the cost of identity fraud you have this coverage available. Your current home owners may or may not give you this safeguard so a review of your policy is recommended. All insurance is not the same when it comes to identity fraud policies, coverage and limits can vary significantly.

At ABI Insurance Agency we are able to shop your insurance to several different markets and compare not only identity fraud but many other coverage's as well. You will also get the personal attention and help you need to explain the differences in protection and the many other options available to you. If you have concerns about your current policy as to if it provides expense reimbursement for identity fraud, one of our agents will be more than happy to perform a free policy review and comparison. Or if you're concerned about any other coverage or your current insurance cost, ABI will compare several different insurance companies for you and possible savings.

Getting the BEST Insurance at the lowest cost
Jan 13, 2012
Getting the BEST insurance at the lowest cost

Insurance is something we all need, and in many cases are required to buy, but no one really likes to pay for. At ABI Insurance our goal is to help you get the best coverage for the least amount of premium.

The first step in getting the most value for your insurance dollar is deciding which type of agent you work will with. You have one of two choices, you can buy your insurance through an agent that writes for only one company and offers only one choice like Allstate or State Farm or through an Independent Agent that has multiple company contracts like ABI Insurance Agency.

What are the differences in these types of agencies? One is called a direct writer and the other is called and Independent Agent.

A direct writer tries to place all their customers into one insurance market that they represent for the price they have available. The Independent Agent shops their customers insurance through different companies to find the right coverages at the best price.

If the direct writer only has one company they represent, then they can only offer one price for their customer in a "one size fits all" approach. However, if you represent several companies like ABI Insurance Agency an Independent Agency, you often find a much better price for the same or better coverage that fits your specific insurance needs. The direct writer does sometimes have the best coverage for the price for the perfect fit, but often there is a better choice.

No two people have the exact same insurance needs. The size of your home, the number of cars, atv's, boat's, rv's, age, credit rating, driving history and number of drivers all weigh in on what you pay.

An Independent Agent has the flexibility to shop several insurance companies with one phone call versus having to go to each direct writer to get a quote from their own company. While the Independent Agent usually will not have the same market as the direct writer, they offer several choices with minimum effort on the insurance buyer's part.

Regardless of which agent type you decide to trust your insurance needs to, make sure you seek out a local agent. When it comes time to use your insurance you will be glad you did.

Has your Insurance Premium recently INCREASED for no apparent reason? It could be the CREDIT FORMULA used by your insurance provider!
Nov 2, 2011
Credit scoring has become a very important part of our day to day lives. A good credit score allows many advantages in receiving the best rates on home loans, car loans, credit card rates and what you pay for your insurance premium.

All insurance companies use some sort of credit based classification to determine who gets what rate. What they use is sometimes very difficult to gauge since they don't always come out the same with one insurance company versus another on the same person.

Unlike a home or car loan, there is no way to explain anything to offset a poor score and change it. As a matter of fact, the companies normally will not even discuss someone's credit score with an agent. Insurance companies normally do not offer anyway for an insured to correct a problem other than refer the customer to a credit rating bureau that they use as part of their scoring formula.

It is very important to work with an agency like ABI Insurance Agency that represents many different insurance companies. Just because one insurance companies formula rates someone with a less than favorable credit score does not mean they all will since each company uses several different factors and no two are the same. Some companies surcharge more than others for credit related rating factors. Next to your loss history, credit scores are one of the largest variables for receiving the best value for your insurance dollar. We have often ran quotes with 4 or 5 different insurance companies and have the same customer qualify for the top tier with one company and be very high-risk with another. It is not unusual to see rates fluctuate as much as 25% to 50% because of the insurance credit score from one company to the next for no apparent reason. You may be currently paying too much for your insurance because you do not meet the insurance companies profile as to who qualifies for their top tier credit rating guideline but qualify for another companies discount and have no way of knowing it.

Working with an independent agency like ABI Insurance Agency allows you to compare several different insurance options with just one phone call. Unlike shopping for a car or home loan, running your insurance credit for insurance purposes will not adversely affect your credit rating, so you have nothing to lose. ABI will shop the insurance market for you and find the right fit for you and your insurance needs.
Deduct your way to Savings
Sep 12, 2011
Deductibles are part of most insurance polices that can vary greatly from very small to quiet large. What size deductible fits you best is something that should be discussed with your insurance agent. In the old days most people carried very low deductibles such as $100 for $250. Some companies no longer even offer the lower deductibles. Now we seldom sell new policies with less than a $1000 deductible.
There are several reasons to consider carrying a larger deductible on the physical damage on your vehicles, home or business property. The first is to get the best buying power for your insurance premium. The best savings percentage versus risk assumed usually comes with a $1000 deductible with most carriers. The additional amount of the deductible at risk if you go a year or two without filing a claim, is usually offset by reduced premium in less than a year. With multiple cars, home or a business with a large property schedule and/or auto's, savings often would allow you to cover several small claims from premium savings obtained. We often suggest to our customers to put the savings in a separate account to self insure the small claims and to have cash available to meet the higher deductibles.
In personal insurance most insurance carriers go by the rules that reminds one of baseball: 3 or more strikes and your out in a three year period. Insurance was not designed to be used as a maintenance policy and small claims are often better paid, if there are no injuries, out of pocket to avoid being penalized by the insurance company for increased premium due to claims.
Insurance companies look at both frequency and severity when calculating what pricing guidelines you qualify for. Often by turning in a small claim you loose more in premium surcharges than you gain by turning in the claim. Also, by turning in multiple small claims in any three year time frame you may severely limit your insurance options and jeopardize your insurability. If an insurance company cancels you for claims frequency, this information is shared in what is known as a clue report that would make it very difficult to obtain insurance coverage anywhere outside of a high risk pool.
At ABI Insurance we work with our customers to try to help them avoid such tragic mistakes and offer our clients more than just a cheap price. We work with each customer offering several choices with options and provide risk management advice so our customers can make a better buying decision. The deductible is certainly one of them that can help our clients find the best value for their insurance premium dollar. Please give one of our agents a call and find out how ABI Insurance Agency can offer you the best value for your insurance dollar.